Yippee, we've been waiting for this back ordered product to arrive and it's finally here!!
Teresa Collins "Daily Stories" is now available in store ..
12 x 12 single sheet patterned paper,
collection packs,
6 x 6 pads,
sticker sheets,
washi tape,
wooden shapes and sequins,
enamel dots and shapes,
chipboard stickers and ephemera packs.
Phew, that's a lot of product !!
Elaine's Monthly Layout Workshop in April featured this beautiful line and it's now available for purchase !!
We also received Queen & Co. "Magic" 12 x 12 sticker sheets
and an assortment of washi tape.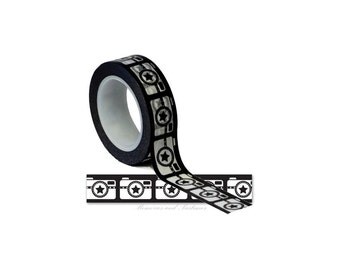 Hurry in for best selection as this product was flying out the door yesterday as quickly as it was being unpacked !!
~Jeanna